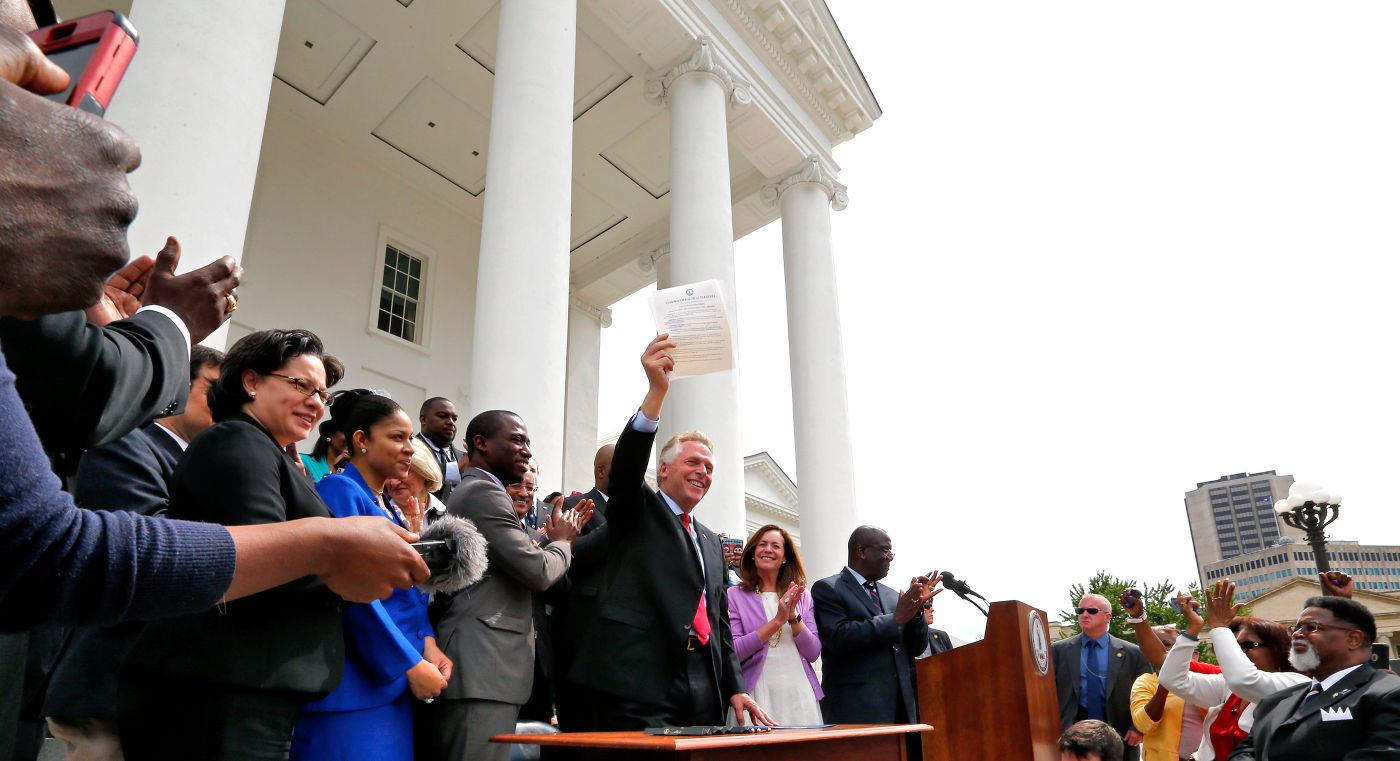 When VA Governor Terry McAuliffe restored the voting rights to felons across the state it took both elected officials and voting registrars by surprise. Not so the left wing "get out the vote" activists, who were privy to the plan and hit the ground running in order to sign convicted felons up to vote Democrat as soon as the decree went out.
Voter registrars throughout the state, including Petersburg's Dawn Williams, learned of the order through media reports published as McAuliffe made the announcement on the steps of the Capitol.
"We had no forewarning at all," Williams said. "In essence, registrars across the commonwealth had no further notice than anyone else. Our concerns were how the process was going to be handled."
Emails obtained by the Richmond-Times Dispatch through a Freedom of Information Act request show the McAuliffe administration planning for the announcement by inviting rights-restoration advocates and political allies.
But the communications yielded little in the way of evidence of advance planning or consultation with the voter registrars, prosecutors or other officials who would deal with the mechanics of the order and its ramifications.
The administration refused to release hundreds of communications related to the order, citing, among other justifications, a broad exemption in state open-records law for executive working papers.
McAuliffe's rights-restoration order has become a political flashpoint, infuriating Republicans who have filed a lawsuit arguing that he lacked the legal authority to issue a blanket order and who also accuse the governor of attempting to stack the deck for presumptive Democratic presidential nominee Hillary Clinton in November.
more from the Richmond Times-Dispatch